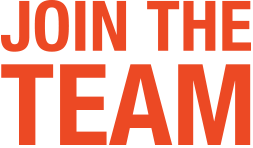 Registration for 2020 runs 15 November 2019 – 15 December 2019!
All Active Air Force, Reserves, Guard, Civil Servants and Retirees: How would you like to SLOW DOWN and represent the Air Force by riding your bicycle and serving others for a span of 7 days, riding ~70-100 miles a day? If you answered "YES!" Press on to instruction #1!
1. Contact the Base/Regional leader nearest to you to discuss the rider contract and consider before signing. Once signed, you enter into a very serious agreement of brotherhood and commitment.
(Note: Some regions/hubs fluctuate yearly based on available riders & leadership! Some state colors on map are suggestions)
2. Once your contract is signed, work with your regional leader fill out the rider gear paperwork. You will submit that along with your payment to them. Your leader will have the latest copy of all forms.
3. Since each region has a limited number of initial spots your spot wont be reserved until your leader has received the signed contract, gear application, and payment (currently done via Venmo). There are other options (like local rider only) that your regional leader should be able to fill you in on.
4. Deadline for

2020

is

15 December 2019!
Wait list determinations (if any) will be made 15-31 December