The Air Force Cycling Team's core values of Integrity, Service and Excellence are our guiding principles in being "The Guardian Angels Of The Road."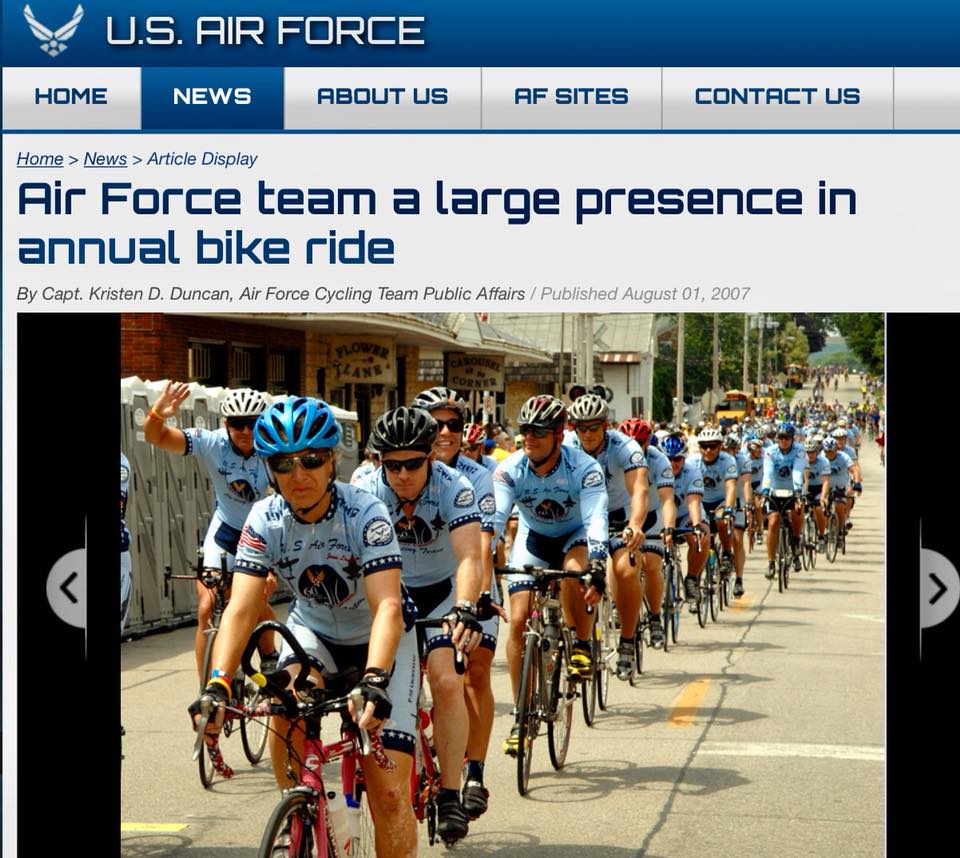 The Air Force Cycling team is broken into regional sub teams which can be found all across the United States. If you're interested in joining us, click below to find your closest regional lead! If you don't quite meet the eligibility requirements but still want to ride with us, checkout the Memorial to Memorial ride (M2M) we host in September!
Don't qualify as an official rider but want to support the team and represent us anyway? Look no further then our official team store! (Public kit is variation of the official team kit)
The Air Force Cycling Team is built entirely of volunteers. All of or funding comes from donations and is tax deductible. Here's some ways you can support us:
The cost of a bike, kit, event fees and travel expenses can be a lot for some of our young Airmen riders.
Consumable Gear Donations
We hand out at least 300-400 innertubes a year at RAGBRAI and could always use more
Cash donations can offset the cost of gas, water, trucks and bus transportation
If you can offer something less tangible, please reach out! Perhaps you own a really cool bathroom trailer we can borrow…
These fine establishments support the team's mission either through steep discounts, supply donations, or are pretty cool themselves!
(No federal endorsement of sponsors intended)