The Air Force Cycling Team's core values of Integrity, Service and Excellence are our guiding principles in being "The Guardian Angels Of The Road."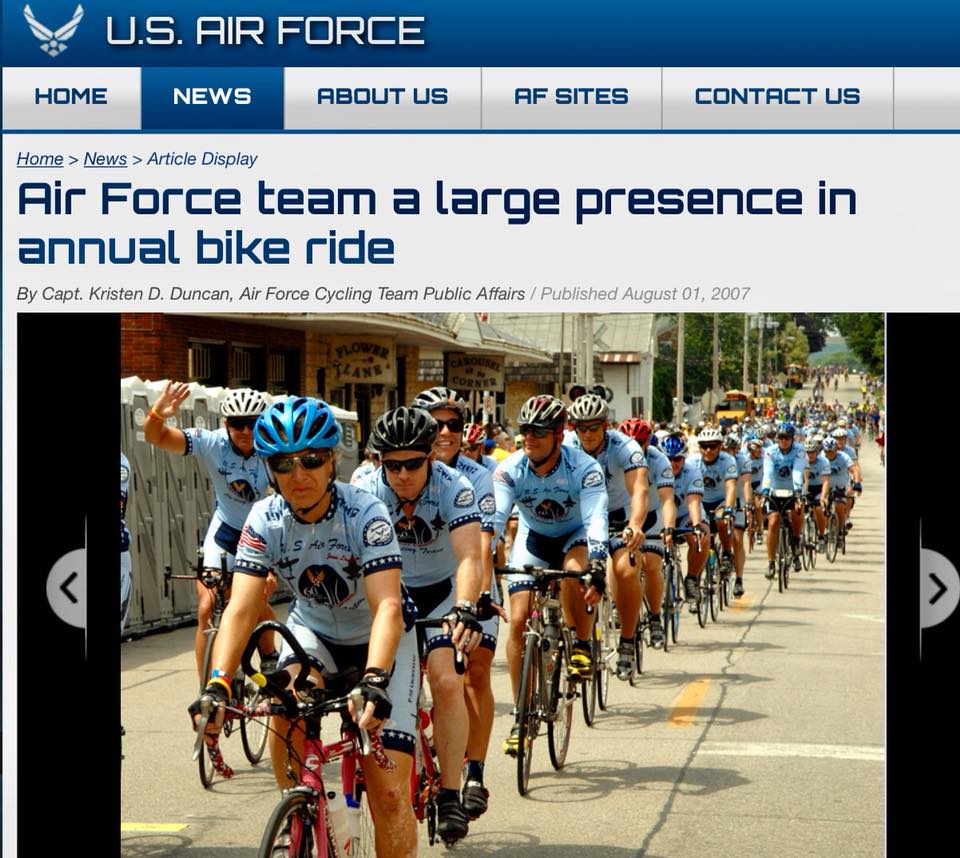 The Air Force Cycling team is broken into regional sub teams which can be found all across the United States. If you're interested in joining us or supporting us, click below to find your closest regional lead!
Ride Calendars / Latest news
See where you can find us throughout the year or other important news items!
<!—-><!—->
<!—->
<!—->
<!—->
<!—-><!—->
<!—->
<!—->
<!—->
The AFCT is planning on returning in the year 2021! Aside from […]
<!—-><!—->
<!—->
<!—->
<!—->
<!—-><!—->
<!—->
<!—->
First time rider? Grizzled veteran rider? We've brushed the dust off our […]
write us or contact us on our social media
The AFCT is a 501(c)(3) non-profit organization. The US Air Force nor federal government provide any direct funds for the team. (Active Duty riders may qualify for an alternate duty location during RAGBRAI®) Riders purchase their own gear, tickets, and transportation. These fine establishments support the team's mission either through steep discounts, supply donations, or are pretty cool themselves!
(No federal endorsement of sponsors intended)
"RAGBRAI®" and the associated logos are property of The Des Moines Register